Antalya International Airport (AYT) is one of the busiest airports in Turkiye. Serves as a hub for travellers entering the Antalya region. The following advice will help you get the most out of your time at Antalya International Airport:
Location: Antalya International Airport is approximately 13 km (8 miles) northeast of Antalya city centre.
Terminals: The airport has two terminals – Terminal 1 for international flights and Terminal 2 for domestic flights.
Airlines: Antalya International Airport is served by several airlines, including Turkish Airlines, Pegasus Airlines, and SunExpress.
Transportation: To reach Antalya city centre from the airport, you can take a taxi, shuttle bus, or rent a car. Taxis are available 24/7 outside the terminals, while shuttle buses run regularly between the airport and the city centre. If you prefer to rent a car, several car rental agencies are located at the airport.
Duty-free Shopping: Duty-free shops are available in both terminals, offering various products, including cosmetics, alcohol, and tobacco.
Wi-Fi: Free Wi-Fi is available throughout the airport, allowing you to stay connected and entertained during your layover.
Currency Exchange: Currency exchange services and ATMs are available in both terminals, making it easy to exchange money or withdraw cash.
Food and Beverage: Various food and beverage options are available in both terminals, including cafes, restaurants, and fast food outlets. Whether you're looking for a quick snack or a sit-down meal, you'll find something to suit your needs.
Lounges: If you're looking for a more comfortable and relaxed experience, you can visit one of the airport lounges. Lounges offer comfortable seating, refreshments, and other amenities.
Tourist Information: A tourist information desk is located in Terminal 1, providing you with information and advice on local attractions, transportation, and accommodations.
The Antalya International Airport offers the best shopping, dining, and relaxation options.
Table of Contents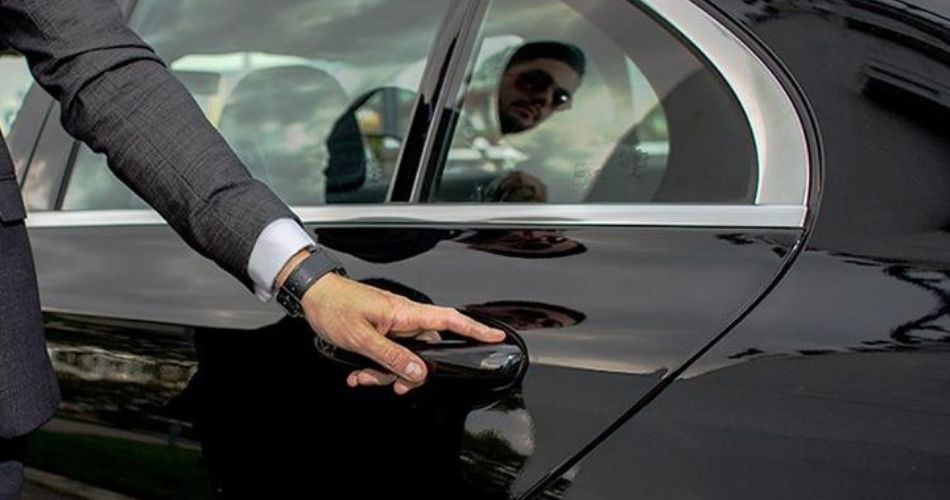 Suppose you have questions or need help with anything while at the airport. In that case, the tourist information desk is a terrific resource.
With these suggestions in mind, you'll be well-prepared to travel to Antalya International Airport. Whether you're passing through on a stopover or starting your journey to Antalya, this airport guide will help you make the most of your experience.
Fly To Antalya Turkiye
Here is everything you need to know about how to fly to Antalya.
Here, you can find out everything you need to know about the airports in Antalya, Alanya-Gazipasa, and Dalaman, which are all in the nearby province of Mugla.
Let's start by talking about the two airports in the province of Antalya and which is the best for you based on where you're going.
It is possible to travel to Antalya from two airports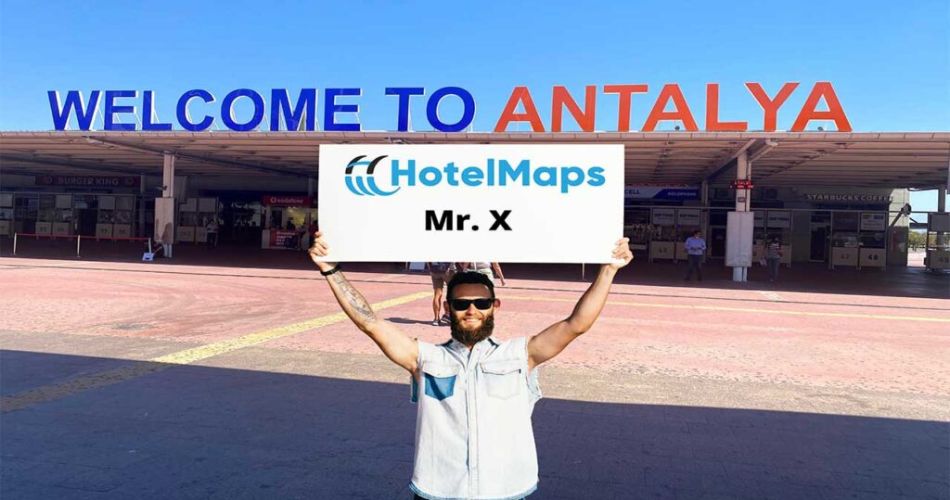 If you want to go to Antalya, here is a complete guide on how to get there by plane:
Choose an airport. Antalya has its airport, Antalya International Airport (AYT), about 13 km from the city centre. This airport has good connections to big cities all over the world and is the leading way to get to Antalya and the area around it.
Antalya Airport AYT: More than 25 million people use the main airport in Antalya annually. During the off-season, the airport has flights to other countries in the winter and summer. If you want to go anywhere in the province, Antalya AYT is the best way to do it.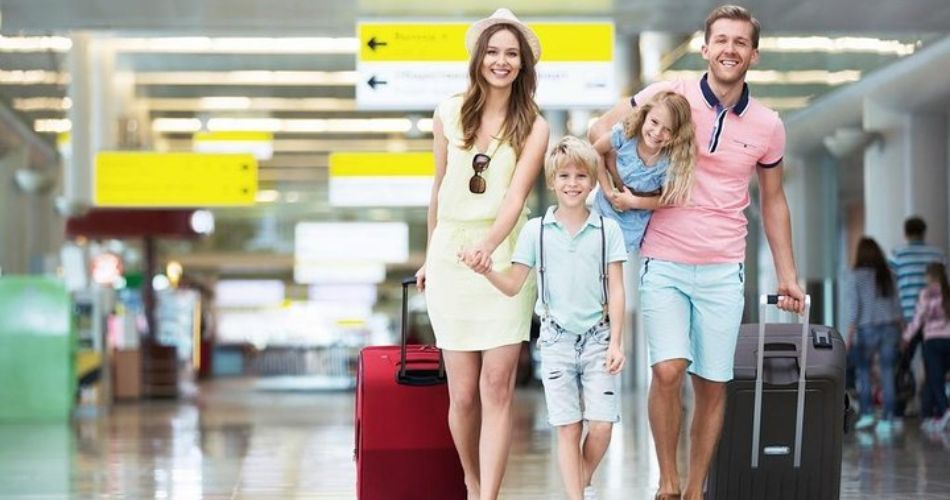 Alanya-Gazipasa Aiport (GZP) 150 km east of Antalya AYT
Alanya-Gazipasa: (GZP) is 150 km east of Antalya AYT. It is the second airport in the province. Alanya-Gazipasa only has a small number of direct flights from other countries. You can fly between Side and Alanya from the airport to beach towns.
Dalaman DLM: The airport is in the province next to Dalaman called Mula. Between Patara and Kaş, Dalaman is the only way to get to the beach towns on the western side of Antalya.
Antalya Airport AYT (Click to view on Google Maps)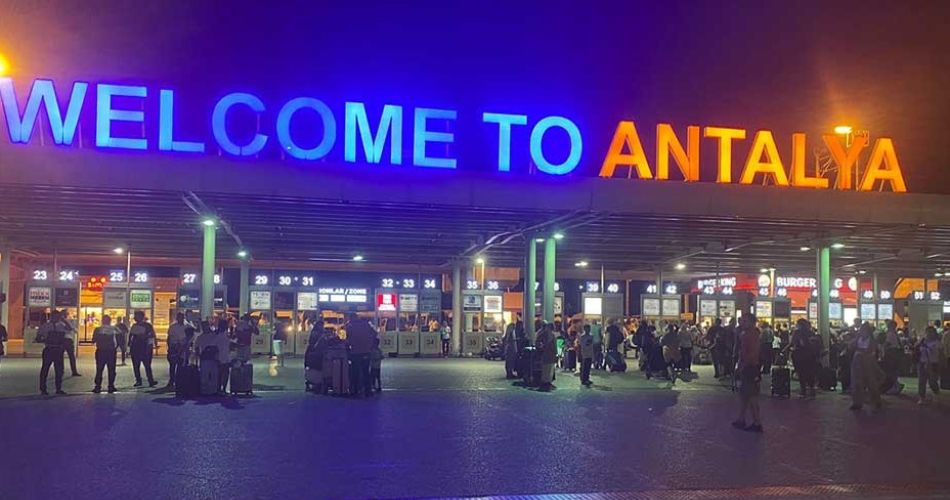 Antalya Province's main airport is AYT Airport. Antalya's city The international Antalya Airport (AYT) is close to Antalya, on the southern coast of Turkiye. 13km from the old town (Kaleiçi). Antalya Airport is a central hub for tourism in the area. Every year, millions of tourists use it to get to the area's famous beach resorts, historical sites, and magical natural attractions.
Antalya Terminals Information | 1-2
There are two terminals at Antalya airport:
Terminal 1 (Domestic Terminal)
Terminal 2 (International Terminal)
Antalya international airport also has a variety of services and amenities for travellers, such as:
Lounges: There are several lounges for passengers at Antalya Airport. These lounges offer various services and amenities, such as seating, food, drinks, and Wi-Fi.
Duty-free shopping: The airport in Antalya has a duty-free shop where travellers can buy gifts, souvenirs, cosmetics, and other things.
Lost and Found (AYT) Antalya Airport
Lost and Found: There is a lost and found office at Antalya airport where visitors can report lost items and find out what happened to them.
Assistance Passengers
A wheelchair access ramp, elevators, and parking are available at Antalya airport for passengers with disabilities.
This information makes it easier for you to get through Antalya airport. HotelMaps hopes that your trip goes well.
Antalya Airport picks up and Drops.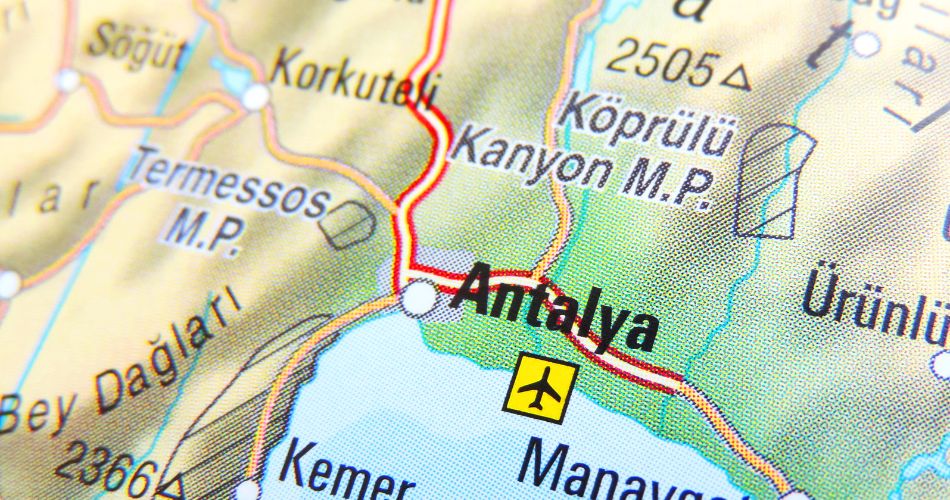 Pick up and Drop: There are several transportation options available for travellers to get to and from the airport, including taxis, shuttle buses, rental cars, and private transfers.
Or you Click Here and let HotelMaps take care of all your transportation and transfers in Antalya.
Alanya-Gazipasa Airport (Click to view on Google Maps)
Alanya-Gazipasa Airport (GZP) is a small airport near the Turkish Riviera. It is in the Gazipasa district. The airport serves Alanya and Gazipasa, as well as the tourist resorts in the area.
The airport has one terminal building with various shops, cafes, restaurants, and duty-free shops. There is also a place to rent a car if you want to go out and see the area on your own.
The airport is close to many cities in Turkiye, such as Istanbul, Ankara, and Izmir. It is also close to many European cities, such as Moscow, Kyiv, Hamburg and the united kingdom.
Alanya-Gazipasa Airport is a convenient and quick way to get to the Alanya or Gazipasa area, especially if you're coming from a city in Turkey or a neighbouring country. You can take a taxi or rent a car to get to your final destination from the airport.
This information helps you plan your trip to Alanya-Gazipasa Airport or Antalya International Airport.
ANTALYA AIRPORT AYT – THE PLACE TO BE
Antalya Airport: There are a million reasons to take part
We offer our business partners a variety of business opportunities at a unique place to sell where more than 26 million people passed through in 2017. We are always happy to talk to you about what we've learned and to make sure that our business strategy fits with what you want.
Antalya Airport has a total area of 168.000 m²
Number of airlines in 2017 was 131
Number of destinations served in 2017 is 327
Total number of passengers in 2017 was 26.346.068.
Top 5 major nationalities in 2017: Russia (28%), Germany (16%), Ukraine (6%), United Kingdom (18%)
Top 5 major growing nationalities in 2017: Russia (>100%), Ukraine (31%), Kazakhstan (66%), Poland (73%) and Israel (27%)
TERMINAL Antalya Airport FACTS
The International Terminal 1, International Terminal 2, the Domestic Terminal, and the CIP Terminal are all run by Fraport TAV Antalya Airport. There are two international terminals and one domestic terminal. Both terminals are used by airlines from different countries. This means that the terminals are not set up by country but by the airline. Please click to see FLOOR PLANS.
For information on which airlines operate at which terminal, please click.