About Us
HotelMaps is an Online Reservation System. HotelMaps provides holidays and medical tourism services in Antalya, Turkiye. We are a leading travel site that assists thousands of tourists each month. We are doing our best to make their journey to Turkiye their most fabulous vacation ever. Hundreds of hotels, resorts, villas, and Aparthotels are available on the HotelMaps website. Travellers use HotelMaps to compare affordable costs on hotels, resorts, private villas, and apartments and book popular Antalya tours and activities. HotelMaps is also working with the best clinics in Antalya for Medical treatments.
Turkiye is one of the world's top five medical tourism destinations.
Medical tourism in Turkey has three significant advantages: a low cost, excellent quality of care, and fast access to world-class treatment. Turkey's main advantage is that it saves money compared to other nations. Many procedures are half the price or less than half the price in the EU. Turkey is centrally located, approximately 2-3 hours from major European and Middle Eastern cities. More than 70 nations have visa-free travel to Turkey. Turkish Airlines is one of the world's largest airlines, serving over 200 worldwide destinations and traveling to over 100 countries. Turkish Airlines' extensive flight network allows patients from all over the globe to travel quickly and affordably.
Our Core Values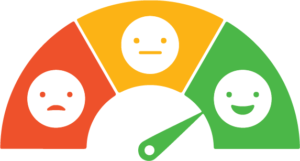 At HotelMaps, satisfied customers are at the centre of all we do. We put all of our expertise to work for our customers to take unique experiences home with them that we assisted them in creating. Our concern is evident in our "Wow" services, given with the highest care. Our sincere service comes from the bottom of our hearts – to touch yours.
HotelMaps strives to provide our customers with the most exemplary service daily. We are travel professionals who encourage and share the same enthusiasm for travel as you do. We like crafting one-of-a-kind experiences and introducing you to the most genuine aspects of each place. And we also offer Medical Treatments in Antalya.
HotelMaps Online Reservation Hotels Resort
Commitment
The pursuit of luxury travel is something that all Luxers are enthusiastic about. Our employees are committed to delivering outstanding service and exceeding our clients' expectations. Amazing things happen when we work together to achieve our goals!
HotelMaps Online Reservation Hotels Resort
Innovation
Creativity, education, and continual innovation are the lifeblood of our company. Individual variances are encouraged to bring their distinct perspectives and abilities to the business. We are stronger when we work together! People are the most valuable asset of HotelMaps Travel. Our crew combines their knowledge with a positive attitude toward their job. And we are all happy to be a part of Antalya's first luxury travel firm. We also, Provide Medical Treatments in Antalya Turkey.
Transparency
Our approach to dealing with customers is always openness, respect, honesty, courtesy, and assistance. Commitment
Luxury Travel is the focus of All Luxury. Our staff is dedicated to providing exceptional service and going above and beyond to please our customers. When we work together to attain our objectives, amazing things happen. Online Reservation Hotels Resort.