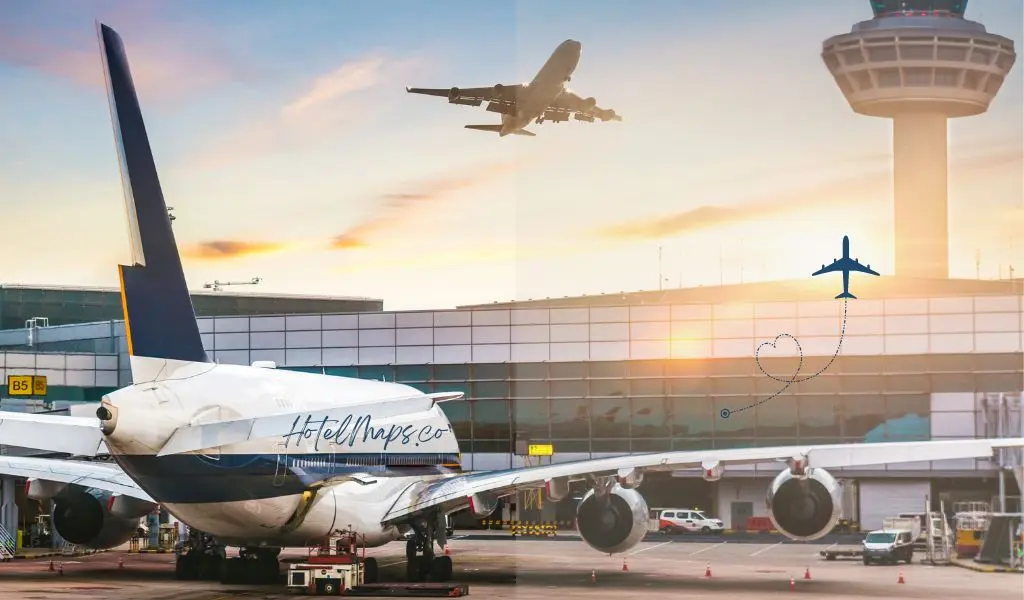 Seamless and Convenient 7/24 Transfer Services Antalya
Discover Seamless 7/24 Transfer Services in Antalya
with HotelMaps, Your Gateway to Hassle-Free Travel
Welcome to HotelMaps, your premier destination for exceptional travel experiences in Antalya. We at HotelMaps understand the importance of a smooth and hassle-free journey, so we offer our top-notch, 24/7 transfer services. Whether arriving at Antalya Airport or needing transportation within the city, our reliable and efficient transfer options ensure a stress-free start and end to your stay. In this article, we'll delve into the advantages of our 24/7 transfer services in Antalya, designed to provide unparalleled convenience and peace of mind.
For More Details and Reservations Click Here.
Effortless 24/7 Transfer Antalya 
Round-the-Clock Transfer Services in Antalya | HotelMaps: Your Reliable 24/7 Journey Partner
At HotelMaps, we're proud to offer transfer services available 24 7 days a week, so that we can meet your journey needs at any time. Whether your trip is early in the morning or late at night, our team of skilled drivers are friendly and ready to get you to your destination on time and safely. Since we're open around the clock, you can be sure you'll never be stuck.
Hassle-Free Airport Transfers in Antalya | HotelMaps: Your Smooth Arrival Experience 7/24 Antalya Transfer
Streamlined Antalya Airport Transfers:
It can be a stressful to get to a new place. Still, you won't have to worry about how to get from Antalya Airport to your hotel because of our smooth airport transfer service. Our expert drivers will hold a sign with your name so it's easy to find them at the airport. They'll help you with your bags and make sure you get to your room safely and in comfort. If you use HotelMaps, you won't have to worry about getting a cab or figuring out how to use public transport.
Travel in Comfort and Style with our Modern Fleet in Antalya | HotelMaps: Your Ultimate Transportation Experience
The fleet that is both comfortable and new:
Having a safe and enjoyable trip is very important to us. So, our stock of moving vehicles is made up of new, well-kept cars with the latest features. Our cars, vans, and minibusses are all big and air-conditioned to fit people, families, and groups of all kinds. Let our professional drivers take care of the rest while you enjoy the beautiful sights of Antalya.
Expert Drivers Guiding Your Antalya Journey with Excellence 
Professional and Knowledgable Drivers:
Our skilled drivers have been taught how to drive safely and efficiently, and they know Antalya's roads and sites very well. They know how important your time is and will take the fastest ways to make sure you get there and leave on time. Our drivers also speak English well and can answer any questions you have about Antalya or make helpful suggestions for your stay.
Tailored for Your Travel Needs: Personalized Transfer Options in Antalya | HotelMaps
Options for Customised Transfers 7/24 transfer Antalya:
We know at HotelMaps that every traveler has different needs. So, we offer customized move choices to fit your wants. We will do our best to meet your needs, whether you are travelling alone, with a group, or have special needs like child seats or wheelchair access.
Affordable and Convenient: Book Now, Pay Later for Budget-Friendly Transfers in Antalya
Here are 15 things you can do in Antalya to make your holiday a memorable one
Prices that are low and easy to book BOOK NOW PAY LATER:
All travelers should be able to use great transport services. That's why we keep our prices low without lowering the standard. With HotelMaps, you can get great travel services in Antalya at easy prices on your wallet, and you can pay on the same trip day. Pay for your reservation later. Our website makes it easy to do business with us. Visit our online platform, fill out the information about your trip, and book your move with just a few clicks.
Experience Seamless 7/24 Transfers in Antalya with HotelMaps: Your Trusted Travel Companion
HotelMaps is your trusted partner for easy, reliable, and quick transfers in Antalya that are available 7/24 transfer Antalya. Whether it's getting you to and from the airport or getting you around the city, we want to make sure your trip is a success. We make sure that your trip is stress-free and fun by giving you a team of professional drivers, comfortable cars, and personalized choices. Start your trip to Antalya by booking your ride with HotelMaps today. For More Details Click Here.