Antalya Submarine tour Trip
Discover the underwater world on this Antalya submarine tour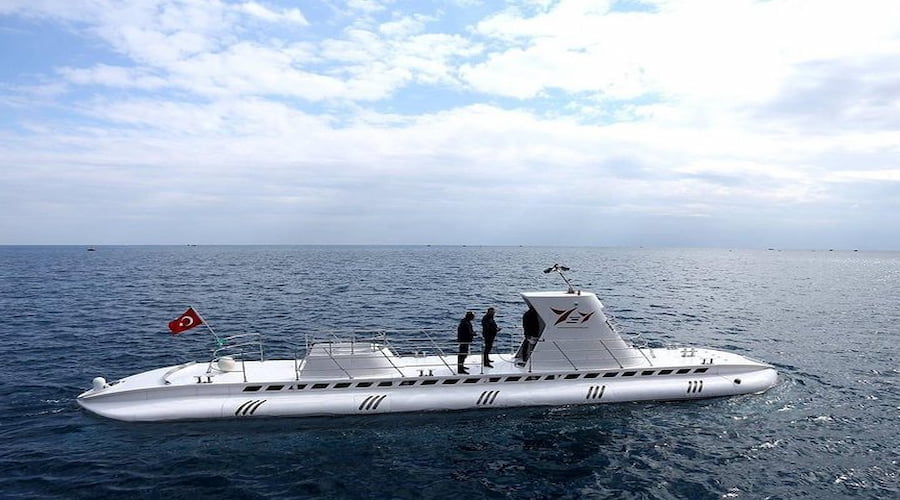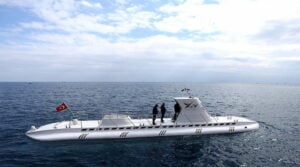 Antalya Submarine tour Discover the underwater world on this trip. You can spend unrivaled hours underwater on the submarine trip to Antalya. It is a unique experience to be on board a real submarine boat. Whether a nature lover or an adventurer, you will enjoy this trip to the fullest. Discovering the Mediterranean Sea's hidden gems will be a thrilling experience.  
Highlights of the Antalya Submarine Tour
The most exciting part of the Antalya submarine trip is that you will spend a couple of hours and thus be able to observe a wide variety of aquatic. ContinLearn how to enjoy these beautiful moments in detail by reading more about the steps of the trip.
The Submarine Tour of Antalya
Read this section before moving on for the best experience on your Antalya submarine trip.
Pregnant women and people with health problems shouldn't participate in this sport.
You may still be with your children on the boat if they are less than 90 cm tall (2 feet 11 inches).
You will see some amazing sights, so have your camera ready!
As part of your Antalya submarine tour, we will pick you up at the prearranged time from your hotel in a fully equipped, comfortable, and contemporary vehicle.
Relax and prepare yourself for the aquatic wonders along the way.
An overview of the Antalya Submarine Tour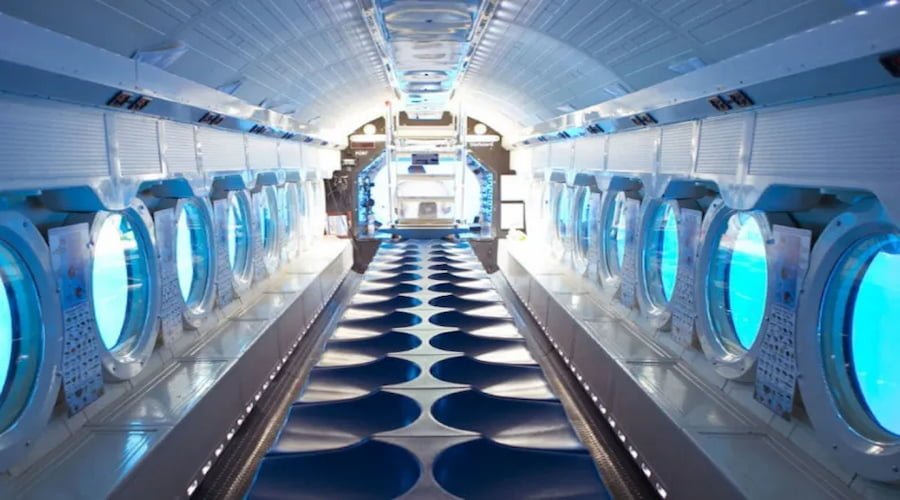 After arriving at the harbor, meet the experienced instructors at the company's headquarters to learn about driving safety.
You'll also learn sign language so you can communicate, plus how to use the equipment.
NEMO Submarine Boat will host this event, creating a fantastic atmosphere for the first time. It would help if you understood that it is a high-tech device designed to make you feel comfortable and confident.
The gap between the floor and the ceiling is designed to allow you to move freely. The boat's interior also features some windows through which you can see the depths of the Mediterranean Sea.
Furthermore, NEMO has a cafeteria so that you can drink or eat anything throughout your trip. For your comfort, the associated equipment adjusts the pressure.
The Submarine Dive
When you cruise to a diving site near "Sçan Adas," the most thrilling portion of the Antalya Submarine trip begins (also, known as the Mice Island).
After repeating the safety procedures, you will plunge into the blue hues of the Mediterranean Sea. For around two hours, you will enjoy the serenity and the diversity of fish.
You will find serenity with this exercise, as you might expect.
You'll return to the port after these amazing hours beneath the sea. Our car will be waiting for you there to pick you up and return you to your hotel. Our Antalya Submarine trip will be finished when we leave you off, however, we can certainly meet up again to serve you on other Tours in Antalya.
You may also like