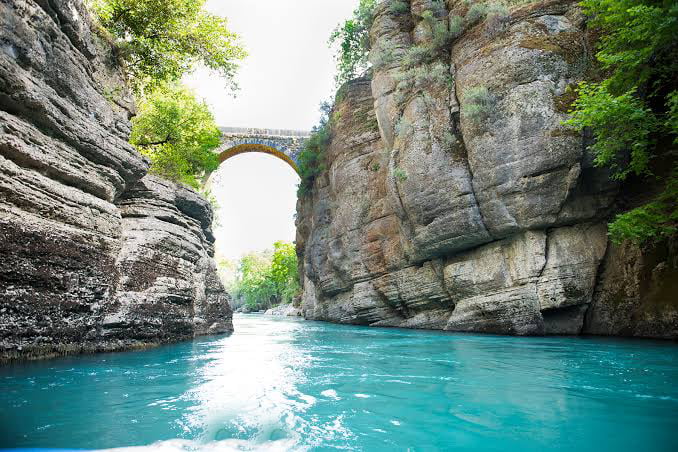 Antalya What to Do Series Episode-1
What To do, Antalya Rafting Tour. And  ATV & zip line tour Optional
Antalya What to Do Series Episode-1 3in1 Combo Tour.
Flay in nature – Exhilaration, vitality, and fascination on this Amazing journey
Combo Tour 3 in 1 Flay With Nature
Book NOW Pay On the same tour day
Note, The shoes for this excursion are sold for €5
Join this trip that combines a full-day Land Rover Jeep safari with Rafting and Zip-Line in Manavgat, Antalya
Jeep Safari & Rafting is one of the best tours in Antalya, Turkey.
Looking for an interesting trip, that is packed with extremes, excitement, and strong emotions?
Then choose a combination tour, that includes a Land Rover vehicle safari in the heart of the Taurus Mountains.
And a rafting excursion through Koprulu Canyon National Park.
This trip promises to be a once-in-a-lifetime holiday experience.
What is included in this Tour?
2 Ways Transfer, Hotel pickup, and drop-off.
Life jacket, Helmet, paddles.
4×4 Jeep ride.
White water rafting \Professional guide for the rafting and jeep safari.
Lunch.
Exclusions
Drinks, souvenir pictures, and a DVD (available to purchase).
Please keep in mind
NOT suitable for pregnant women.
Wheelchair access is not available.
The minimum age is four years.
Strollers are not permitted.
Prepare for the 3in1 Combo Tour
Important advice: 

You may need to find a small bag to protect your mobile

.
Bring dry clothes
definitely get wet  
Guests must wear non-slip footwear, (Special rafting shoes are for sale & for rent in our rafting shop).
Full description for Rafting & Jeep Safari Adventure Antalya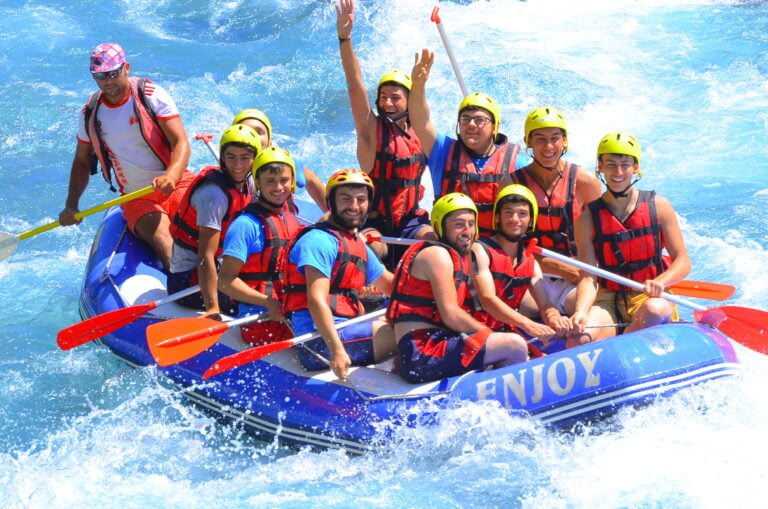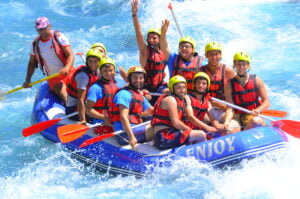 Go on an exciting excursion to the Köprülü Canyon and raft down the Köprü River rafting & JEEP SAFARI TOUR.
Indulge in an adrenaline-intense experience while marveling at the stunning beauty of the canyon.
Travel down one of the most powerful rivers in the region.
The combination of a number of rivers coming off the Taurus mountains, and take a cool and refreshing break from the heat of the Antalya summer.
Once you arrive at the rafting center, have a safety briefing and life jacket fitting before boarding the rafts.
Rafts typically hold from 4-6 or 8-12 people, as well as an experienced guide who makes sure you are safe and comfortable during the ride.
Take 4-5 hours to travel the 14 km, the long river, coming across other rafts.
Ask your guide to organize a friendly race if you're willing.
Stop on the river for lunch and a break (You Will Need Extra Money if you want to take a drink or try the additional food).
Once you reach the end, get picked up and arrive back in Antalya around 6 pm.
HotelMaps Provide the cheapest price & the best services.
For a full refund, cancel at least 24 hours in advance of the start date of the experience.
This culture tour is for families and friends to enjoy full days with beautiful nature.
Enjoy your trip with hotel maps, we offer the best service and the cheapest price.
Because we care about you, we do our best to help you to get an unforgettable tour.
First of all, Hotel Maps would like to thank you for your trust.
Most importantly, that were also have health tourism services.
Like, Dental Implants, and hair planting.
Reservation link: Click Here
What to Do Antalya Series Episode-1 Video
Free Reservation Link (

Click Here

)
Antalya What to Do Series Episode 1 One. 3in1 Combo Tour
Flay in nature – Exhilaration, vitality, and fascination on this Amazing journey
Guests must wear non-slip footwear