Scuba Diving Tour Antalya
Scuba Diving  Tour Antalya Trip
Scuba Tour Antalya trip is similar to an answer to the following question: Antalya is a beautiful city as far as the eye can view; but, what about the portions that cannot be seen?  Meeting the underwater world is one of the most wonderful things to do in Antalya.
Scuba Tour Antalya Diving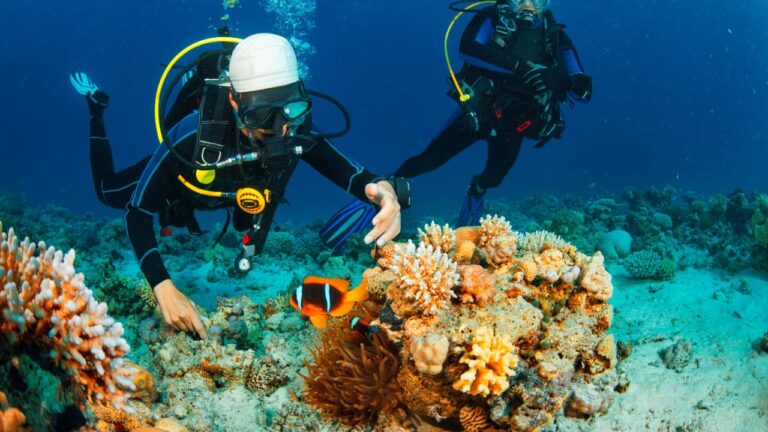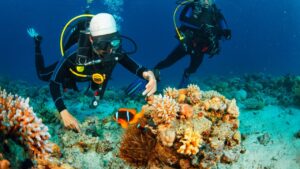 The Mediterranean Sea, Antalya's dark blue, conceals natural riches inside it, for example, and if you do not enroll in an Antalya Scuba diving trip, you will never be able to see this beauty. As a result, prepare to be even more amazed by the sea in which you have swum.
You should definitely give it a go, especially if you have an adventurous spirit and want to broaden your memories and experiences. You will not be disappointed. Continue reading the next paragraphs to discover more about the program, which is safe, engaging, and content-rich.
Scuba Diving Activity in Antalya
Of course, there is a little time of preparation before the Antalya scuba diving adventure begins. You should, for example, ensure that you bring a swimsuit, sunglasses, and a towel with you.
Don't forget to carry sun cream and a hat to protect yourself from the sun's rays.
Finally, even though there will be a professional photographer to capture your underwater experiences, you may wish to bring your own camera.
To begin your Antalya scuba diving trip, we will pick you up from your Antalya hotel in our comfortable and contemporary car, and we will travel till we arrive at the harbor.
The trip will last around 20 minutes, depending on where you stay, and will finish when we reach the harbor.
The Info Gathering for Scuba Diving Tour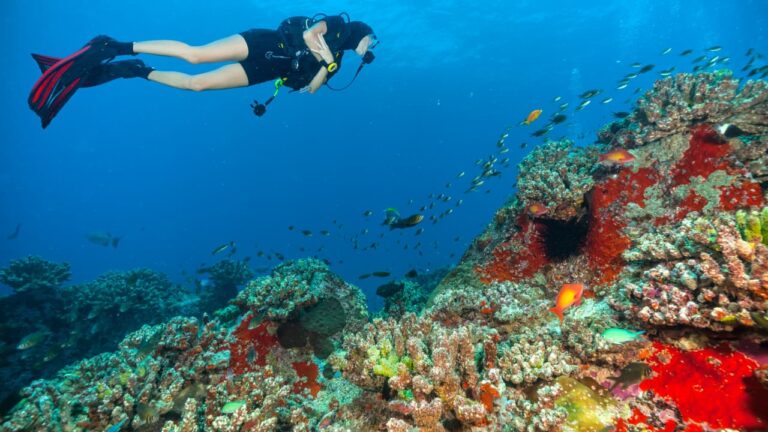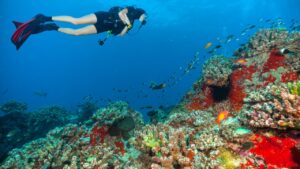 You will see the boat that will be used for the Antalya  Scuba diving trip in the port, and when you arrive, you will be able to check the equipment and meet the experienced instructors.
This crew will provide comprehensive information on the progress, use of the equipment, and methods of communication underwater.
Even whether you are a professional or complete novice, you may ask the teacher questions if you do not understand anything well.
If you change your mind about diving, are under the age of 14, or just prefer sunbathing to scuba diving, you may remain on the boat and lay down on the loungers while sipping a drink from the boat's bar.
In addition, there will be bathrooms and showers to help you feel at ease, even in the midst of the sea!
The First Dive ("Scuba Tour Antalya")
The Scuba diving trip will begin when the boat sails and stops at a random location in Kemer (an Antalya region renowned for its crystal-pure water and warmth).
You will plunge according to the instructions, and you will find yourself in "sub-heaven" at that point. There, different marine animals and flora will greet you and allow you to touch and appreciate them.
Enjoy this unparalleled experience for as long as you can over the next 20 minutes. We shall, without a doubt, continue after lunch.
Lunch (Antalya Scuba Diving Tour)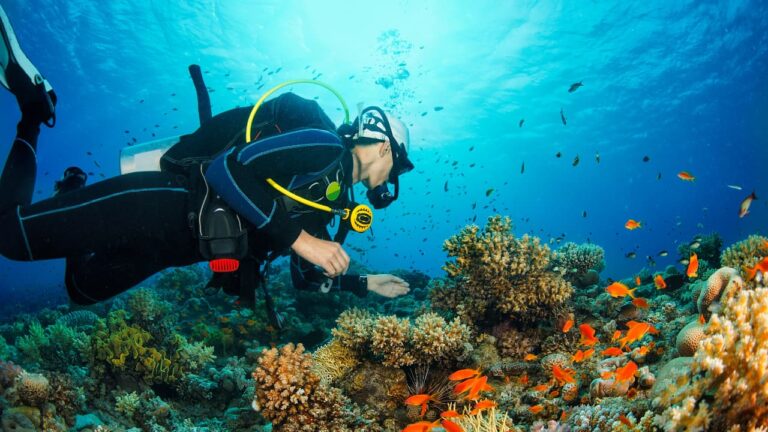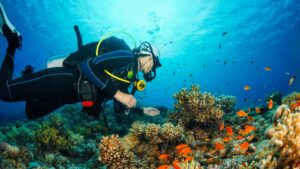 As a delectable break, you will go overseas and have a meal with delectable cuisine. You'll be ready for the second half of the journey when you replenish your energy with meals and beverages!
Second Dive
The boat will sail again to transport you to another Scuba diving location, giving you the opportunity to vary the sights you have seen under the sea. Again, you will follow the directions and plunge into the Mediterranean Sea's fresh, deep blue, and clear waters.
So, you'll enjoy the second Scuba diving portion by viewing the beautiful animals and swimming beside them. You'll appreciate this one more now that you've realized there's nothing to worry about.
Photographic Image
Our expert team will be shooting official photographs of the event and the visitors throughout the tour, and you will undoubtedly be one of them.
In addition, if you wish to acquire these incredible photographs, you may do so when the boat comes to port. Be artistic evidence of your courage and an adventurous spirit!
Following this one-of-a-kind event, we will pick you up in our fully-equipped car and transport you to your hotel.
When you arrive, you may relax and reflect on the day's unforgettable sights!
If you enjoy the content, you can book it online on the relevant page.
Or, if you prefer daily activities like  Scuba Scubadiving tours in Antalya, you can check out other daily excursions that we organize; or you may travel with us with the different kinds of tour packages.
You may Also Like.
Rafting & ATV Safari 2-in-1 Adventure
Sherwood Greenwood Resort All-Inclusive