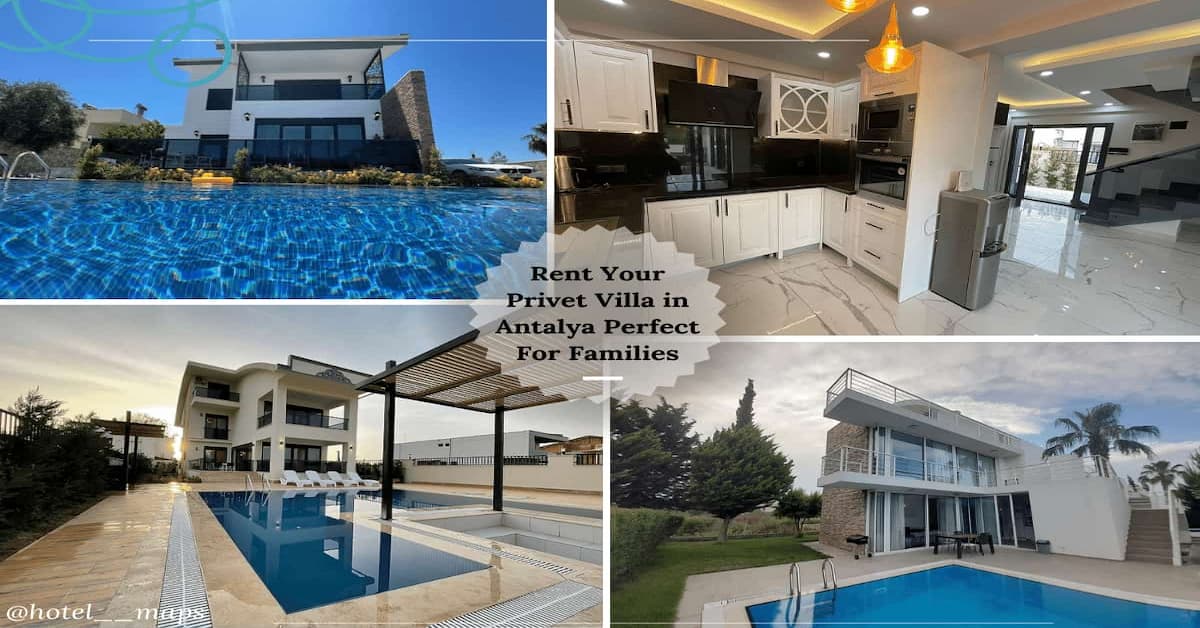 Antalya Villa Rentals
After waking up, stretch and walk across the bedroom to the kitchen. With a hot cup of coffee in your hand, you'll be ready to take on the day ahead. Take a deep breath while looking out the window at the rising sun.
Renting a villa in Antalya can enable you to live this kind of life. Once upon a time, villas were huge Roman buildings owned by the wealthiest citizens. These days, you can still find palatial villas—but there are smaller, cozier options to choose from.
Villas Antalya HotelMaps offers accommodation within 35 minutes of the Antalya airport by car.
A safe, coffee/tea makers, and a sofa set are included in each room.
Wireless Internet Free parking Electric kettle Cookware/ Kitchen utensils Shared kitchen Air conditioning Paid airport shuttle Flat-screen TV Express check-in/ check-out
Antalya Privet Villas
Villas Antalya are unique, so what makes them so?
First, they offer you and your travel group privacy and space. After a long day exploring Antalya, an estate becomes your home away from home. Lay in one of the bedrooms for a midday catnap, then use the fully stocked kitchen and craft a culinary masterpiece to serve up on the private patio. Your companions will be talking about it for years to come.
Do you want to treat yourself during your time in Antalya?
Go for it. Enjoy the classy artwork of a luxury villa while you relax on the balcony with a loved one. Put that big marble tub to good use. The more fragrant bath salts, the merrier! Villas Antalya For Rent Belek
Recent HotelMaps News