Welcome to Fethiye, a fascinating place with much natural beauty and a long past. There are a lot of things to do in Fethiye, so you can be sure to have a great trip full of excitement and discovery. In this piece from HotelMaps.co, we'll show you the best things to do in Fethiye and give you a full list of things to do that will make your trip unforgettable. For direct info and reservations, CLICK HERE.
Table of Contents
Embark on an Unforgettable Adventure: Discover the Spectacular Lycian Way in Fethiye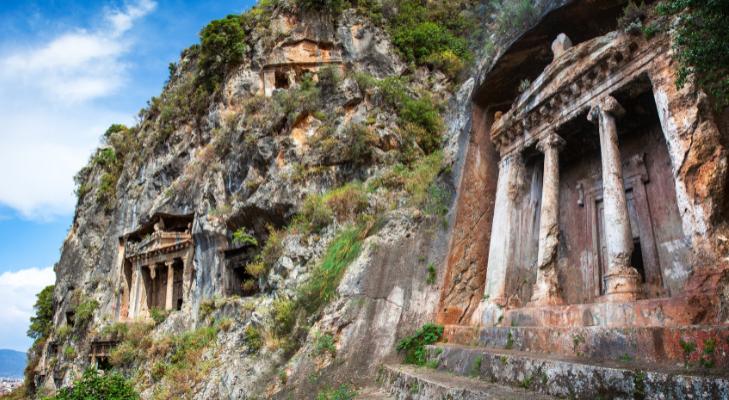 Explore the Lycian Way: The world-famous Lycian Way is a great way to explore the natural beauty of Fethiye. This 500-kilometer hiking trail takes you to beautiful views, turquoise seas, and old ruins. You can walk through pine woods, find hidden beaches, and be amazed by the old Lycian tombs. The Lycian Way is a must for nature lovers and hikers who want to do something special in Fethiye.
Escape to Paradise: Discover Fethiye's Turquoise Coast by Sailing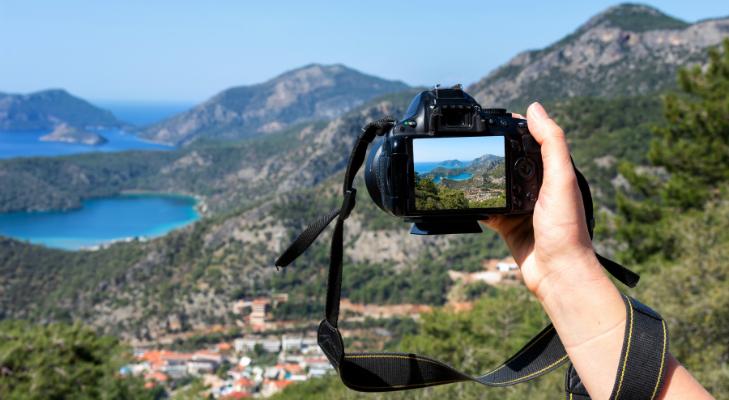 Sail the Turquoise Coast: Take a sailing trip to the beautiful scenery of Fethiye's Turquoise Coast. You can rent a private yacht or go on a boat tour to see hidden coves, swim in crystal-clear bays, and soak up the sun in the Mediterranean. Sailing along the Turquoise Coast is a great way to see the beautiful shoreline and nearby islands, like the famous Butterfly Valley and St. Nicholas Island. It's one of the most popular things to do in Fethiye.
Uncover the Ancient Wonders: Experience Fethiye's Telmessos, a Journey through Time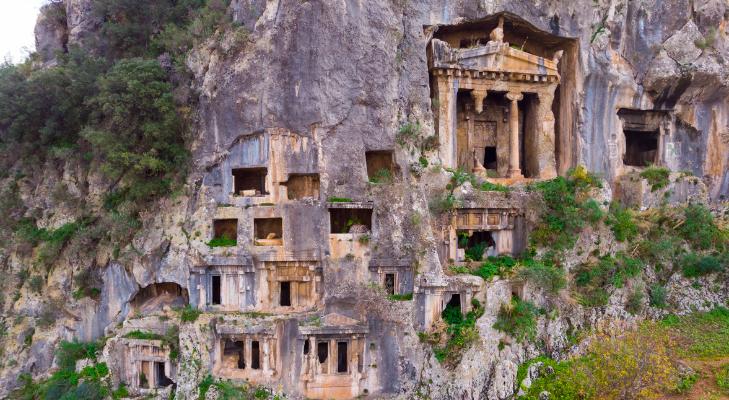 Visit the Ancient City of Telmessos: Step back when you visit Fethiye, which used to be called Telmessos. Check out the well-kept rock tombs that look out over the modern town, look at what's left of the big theatre, and walk around the old streets. The old ruins of Telmessos give visitors a glimpse into Fethiye's rich history and give history buffs a unique look at the city.
Reach New Heights Experience the Thrill of Paragliding in Oludeniz, Fethiye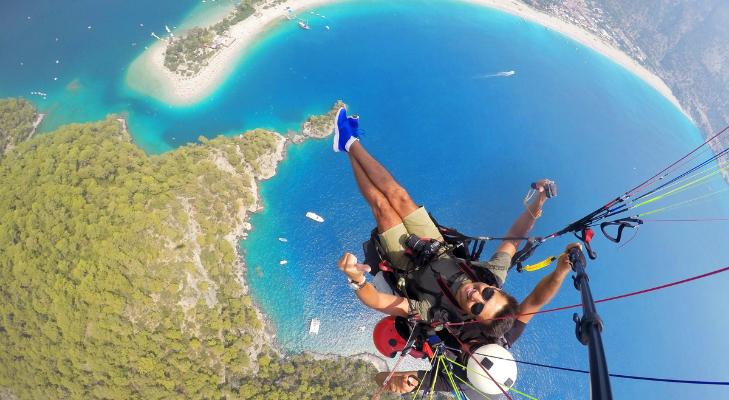 Experience Oludeniz and Babadag: Oludeniz is full of exciting things to do. Oludeniz is a world-famous beach with a beautiful blue lake and a fun paragliding scene. Soar above the blue water and take in the view of the coast and the beautiful Babadag Mountain. It would be best to put paragliding at Oludeniz at the top of your list of things to do in Fethiye. Paragliding in Oludeniz is an exciting thing to do in Fethiye that should be at the top of your list.
Unleash Your Adventurous Spirit Explore Saklikent Gorge in Fethiye!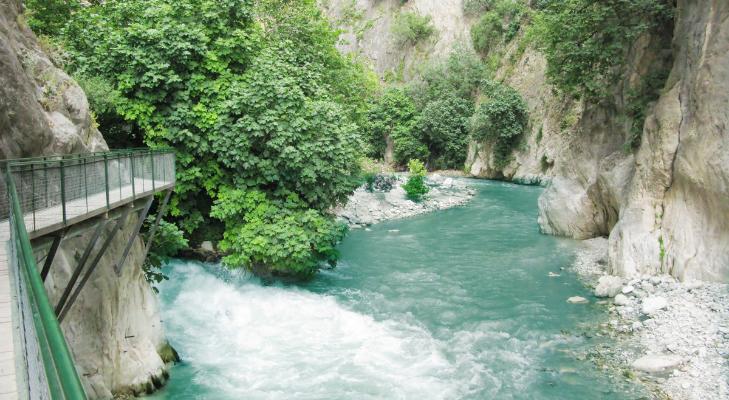 Immerse yourself in Saklikent Gorge. Saklikent Gorge is one of the deepest valleys in the world. You will walk through icy waters, squeeze through tight passages, and be amazed by the tall cliffs around you. Saklikent Gorge is a must-see in Fethiye because it gives nature lovers and people who like to try new things a unique experience.
Discover Fethiye's magic: nature, history, and adventure!
Fethiye is a place that will capture your heart and soul with its mixture of natural wonders and old treasures. There are many things to do in Fethiye. You can hike the Lycian Way or sail along the Turquoise Coast. You can also visit the old city of Telmessos or go on exciting adventures in Oludeniz and Saklikent Gorge. Start planning your amazing trip to Fethiye today with HotelMaps.co and discover all the fantastic things you can do there.
Here are some popular questions about things to do in Fethiye
What are the most popular things to do in Fethiye?
The most popular things to do in Fethiye include:
Paragliding over Oludeniz: This once-in-a-lifetime experience offers stunning views of the Blue Lagoon and the surrounding mountains.
How long should I stay in Fethiye?
The time you should stay in Fethiye depends on how much you want to see and do. A few days will be enough if you're only interested in doing the most popular activities. However, if you want to explore the area more thoroughly, you might want to stay for a week or more.
Where should I stay in Fethiye?
There are many great places to stay in Fethiye. The most popular areas include:
VIP Privet Villa 3+1 for 6 people.
Calis Beach: This beach is located just outside Fethiye and is a great place to relax and swim. * Butterfly Valley: This valley is located just outside Fethiye and is a great place to go hiking, swimming, and camping.
What are the best places to eat in Fethiye?
Fethiye has a wide variety of restaurants serving food from all over the world. Some of the best places to eat include:
Meze House: This Turkish restaurant serves traditional Turkish meze and other dishes.
* The Lighthouse Restaurant: This restaurant is located on a cliff overlooking the sea and serves delicious seafood dishes.
* Turkish Kebab House: This restaurant serves traditional Turkish kebabs and other dishes.