The Club Privé By Rixos Belek is an inside Rixos Premium Resort Belek, Antalya is a high-end, all-inclusive resort. The resort has a lot of amenities and things to do for its guests, such as multiple pools, a private beach, a spa, a fitness centre, and many different places to eat. there is also a free ticket and transfer to The land of legends.
The elegant guest rooms and suites at Club Privé By Rixos Belek are one of its best features. They have a modern and sophisticated look. All of the rooms have modern amenities like flat-screen TVs and minibars, as well as comfortable beds and high-quality linens.
Club Privé by Rixos Belek
Club Privé By Rixos Belek has a wide range of activities and entertainment options in addition to its high-end rooms. Guests can do water sports, play tennis or golf, or relax at the resort's private beach or one of its many pools. The resort is a great choice for families because it has a kids' club and lots of activities for kids.
Overall, Club Privé By Rixos Belek is a top-rated resort that offers a luxurious and memorable vacation. This beautiful resort has something for everyone. You can find it here if you want to relax, go on an adventure, or do something in between. luxury holidays in Antalya.
Next Level of Luxury Rixos Club Privé luxury holidays Antalya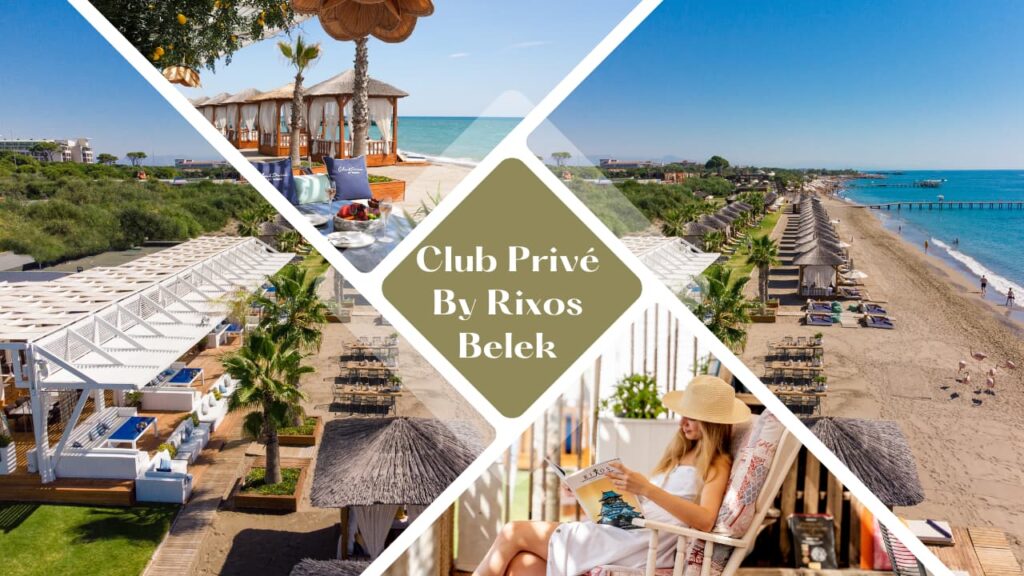 Club Privé by Rixos, is a luxury product of the international hotel chain Rixos Hotels. villa category offers high-level services and experiences to its guests in Belek. a nature reserve in Turkiye between two bays of the Aegean Sea, and on the Mediterranean coast.
VIP airport pick-up is the first exceptional service that Club Privé by Rixos Belek guests gets.
Guests check in to the hotel right at the villa, where they are welcomed with flowers, champagne, chocolate, fruit, and cool towels. Guests get a personal butler and concierge service 24 hours a day, 7 days a week. A restaurant with organic food in the Club House and room service open 24 hours a day is at their service. It's possible to offer.
Belek Destination Luxury Holidays Antalya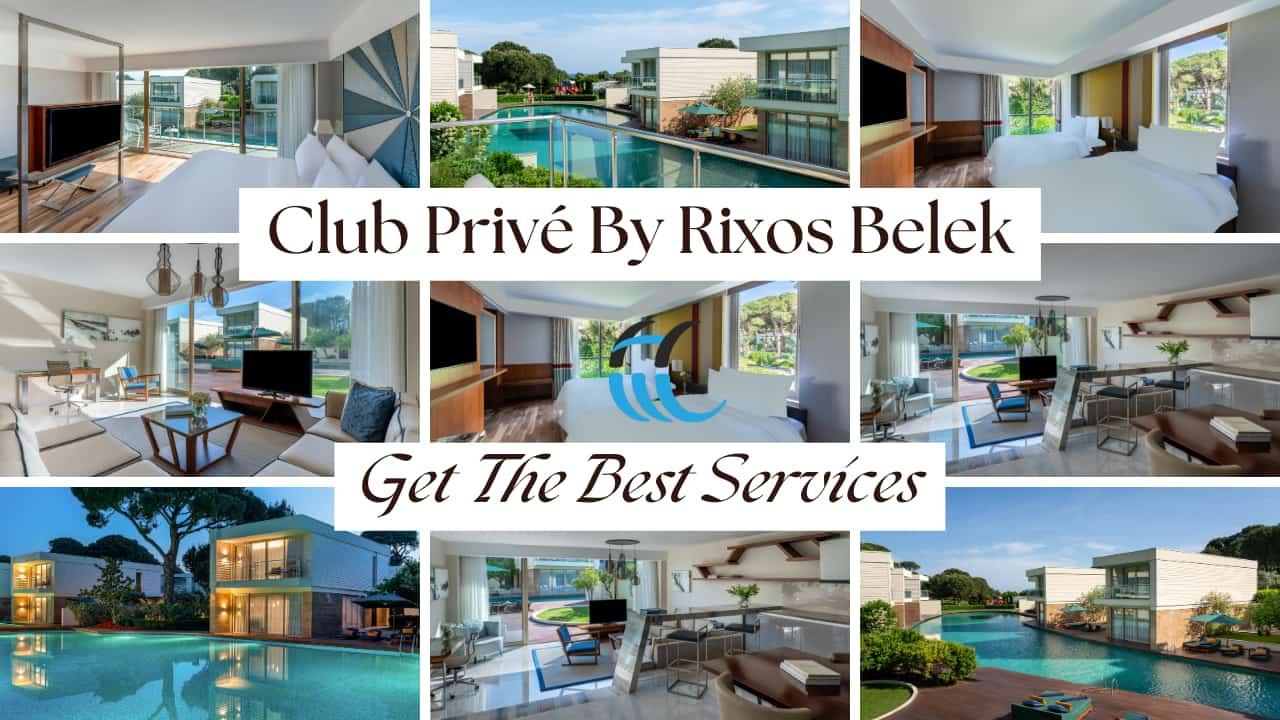 Belek is a small, high-end resort town that is one of the most popular places to visit on the Turkish Riviera. It is also one of the best places to visit in the world.
Only 40 Km from Antalya, Belek is easy for both international and domestic travellers to get to. With 17 km of beautiful sandy beaches and many excellent ancient sites nearby, there is something for everyone. The area has been home to many different cultures over its long history. This is because the land is rich and there is a lot of fresh water.
Even though Belek has a typical Mediterranean climate, The pine-scented streams that flow down from the Taurus Mountains make a unique and different microclimate.
With so much going for it, it's no surprise that Belek has become a top spot for people looking for a great Mediterranean vacation. Also, golfers are looking for a great golf vacation.
Antalya 40 km. Airport 35 km. Luxury Holidays in Antalya.
Luxury Holidays Antalya Get The Best Services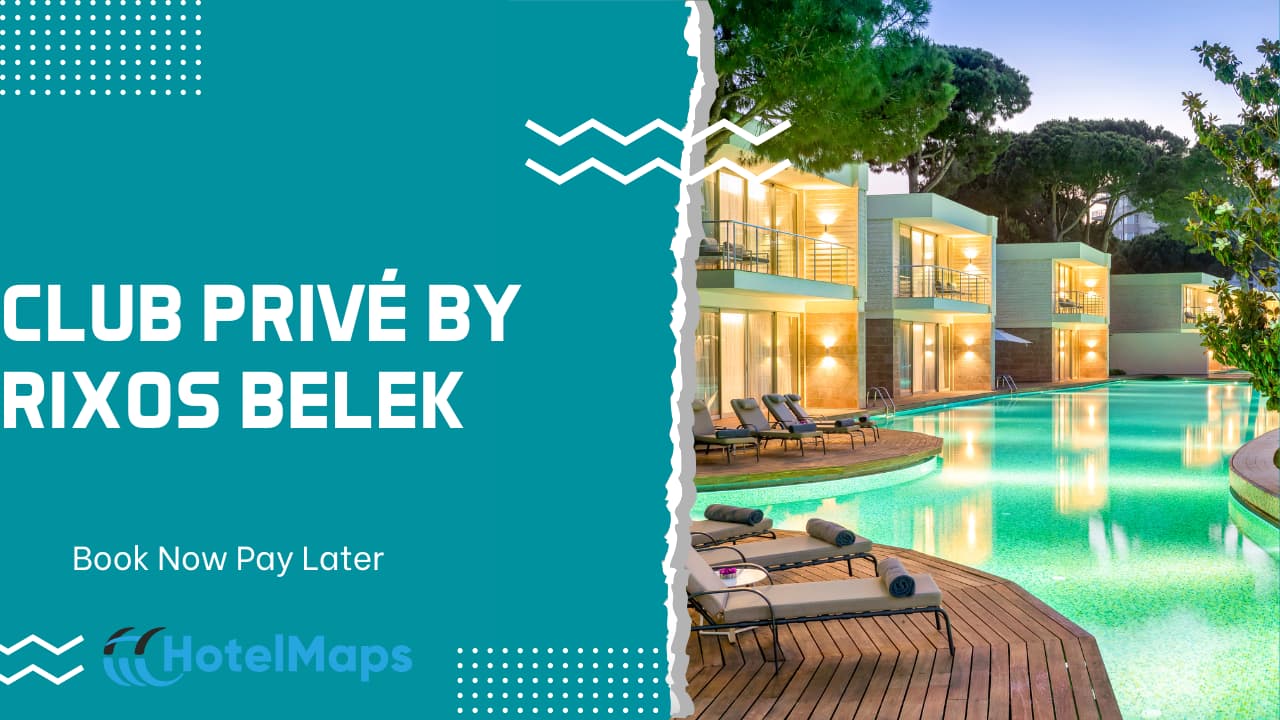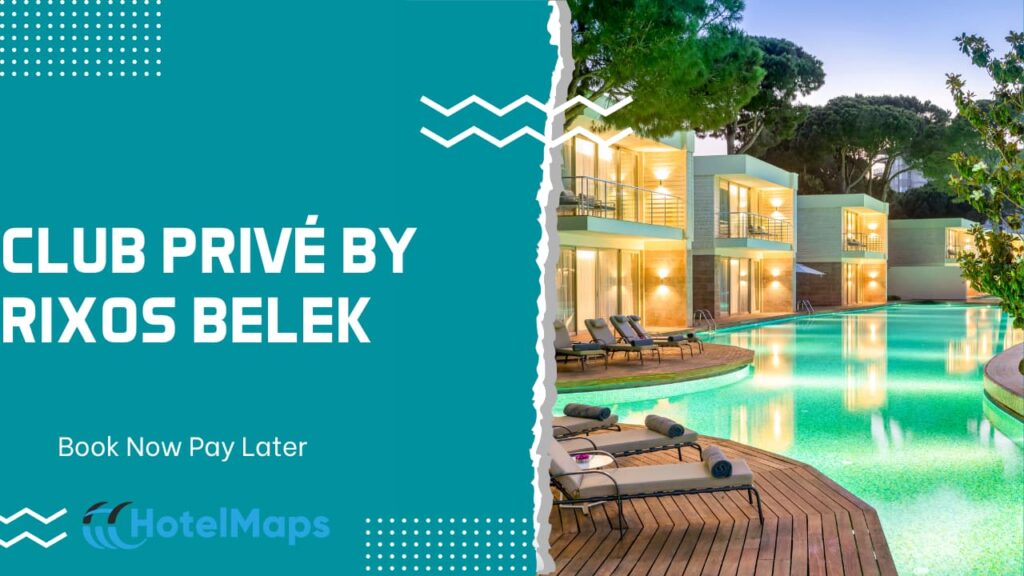 It's time to take your luxury to the next level with Club Privé by Rixos Belek.
Club Privé by Rixos Belek is one of the most popular vacation spots in the world because of its nature and atmosphere. It has 39 villas in four different styles. At Club Privé By Rixos Belek, depending on the type of villa, guests can have direct access to the common pool or their own private pool.
Club Privé By Rixos Belek for more information CLICK HERE
Adress: Belek Mahallesi Kongre Caddesi. 7506 ANTALYA/Turkiye. GPS:36.843156, 31.092727