Beach Antalya Konyaalti in this beautiful beach park, you can walk on the different colored pebbles and feel the warm waves tickle your feet. You can also see mountains in the distance. Konyaalti Beach Park is a huge area of pebbles with beautiful mountains in the background.
Antalya Konyaalti Beach Park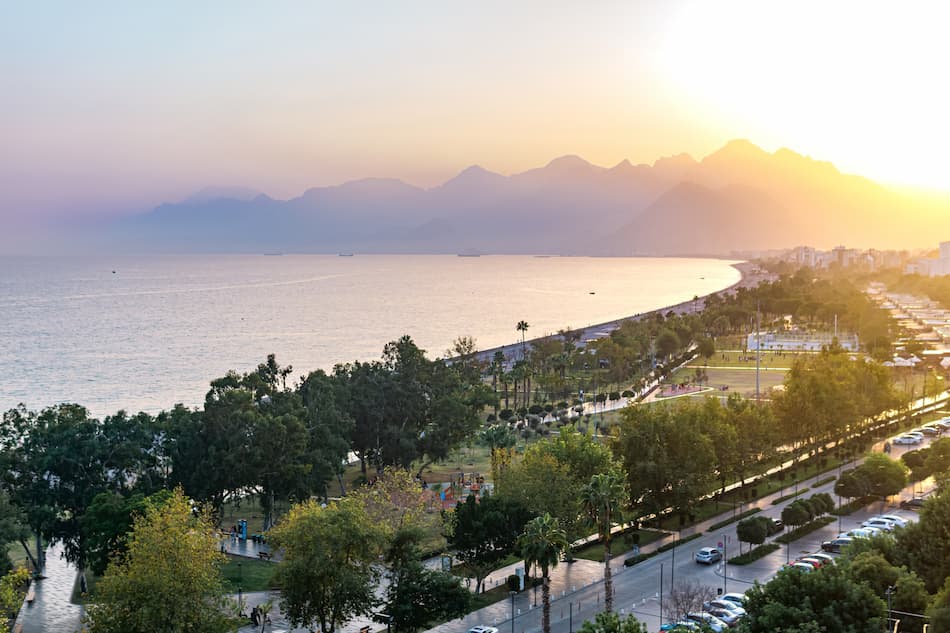 Sunbathers can get out of the hot weather by taking a shower, going to a restaurant, or going to the sea. Make this your favorite place to do water sports, swim, and relax by the Mediterranean Sea just outside the city center.
Relax in deck chairs in the sun while your children play on the beach. You can rent umbrellas to keep the sun off of you while you relax on a beach chair.
You can put your toes in the Mediterranean Sea or go for a swim. Look for the blue flag, which means the water is clean and safe for swimming.
The Beydaglari Mountains are a powerful reminder of the beautiful and varied landscape of the country. Take pictures of the huge rocks that hang over the water. Stay at a hotel where you can see the beach. You can do water sports like Jet Skiing and parasailing for a small fee.
Antalya Aqualand Water Park is full of exciting slides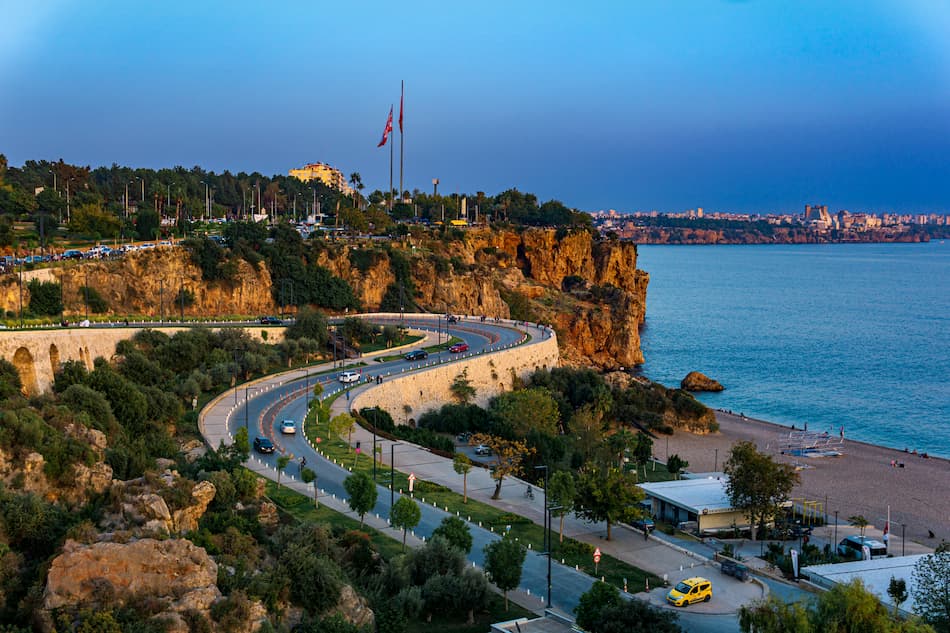 You can buy snacks at one of the many stands set up along the beach. Buy nuts, ice cream, and soda for your family and friends to share. Sit at a restaurant and eat while the sound of waves crashing in the background. Behind the beach is a park with paths, trees, and a big grassy area where you can play games. Next to the beach, the Antalya Aqualand Water Park is full of exciting slides and waterfalls.
There is no cost to go to the beach or park, which are always open to the public. In the summer afternoons, the pebbles at Konyaalti Beach Park can get very hot, so be sure to wear the right shoes. The park is about 3 miles (4.8 km) west of the center of Antalya. In less than 15 minutes, you can drive to the beach, which has a large visitor parking lot. The Miniature Culture Park, Antalya Aquarium, and Antalya Museum are all close to the beach. People can also get to the popular beach by bus. WhatsApp for more info.
You may Also, Like