Altinbesik Cave Tour Antalya Discover the Wonders of the Nature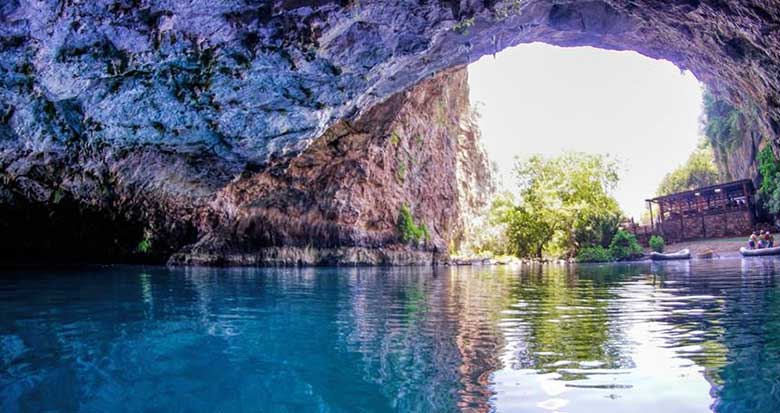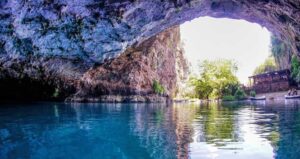 The Antalya Altinbesik Cave trip enables you to experience Antalya's countryside. Natural marvels, and purify your spirit from negativity, crowd impacts, and noise.
You may leave the city life behind for a day and prepare to be influenced by nature's beauty. In addition, people's genuineness, optimism, and serenity.
The cave serves as an underground stream, releasing water that has accumulated underneath.
There are numerous stagnant ponds in the fall. Also, many streams flow from the cave's sub and intermediate levels in the spring. Stalactites and stalagmites may be found on a higher level.
Price of Antalya Altinbesik Cave Tour – 60 Euro Per Person
The greatest aspect of the Antalya Altinbesik Cave trip is that we will be able to see numerous locations in a short period of time.
Which will undoubtedly vary your vacation experience in Antalya, Turkey. As a result, if you are a true nature lover. You may be interested in learning more about the trip in the following paragraphs.
What is included?
Complimentary Hotel Transfer ( Both Ways)
 Boat Tour Guided in Cave
Boat tour in the Cave
Cave Entrance
Lunch
What is not included?
Personal Expenditures
Drinks
What should you bring?
Swimsuits
Spectacles
Sunscreen, a towel, a comfortable pair of shoes, and a camera are all recommended.
Antalya offers tours to Altinbesik Cave Tour Antalya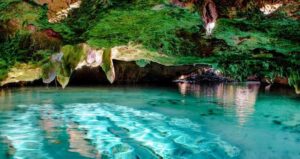 Before learning about the stops and events, you should understand how to prepare so that you have all you need!
For example, since there will be a lot of walking. You should choose comfortable clothes and shoes.
Finally, make sure your camera is ready to capture beautiful images throughout the trip, as we have the source for it.
We will take you up from your hotel in the morning in our well-equipped, contemporary, secure, and comfortable bus, and our journey will begin from there.
There will be a competent and certified tourist guide to offer you information about the sites, so the trip will be both fun and educational.
The village of Avasun
First place, avasun Village will be the first stop on our Antalya Altinbesik Cave tour. It is situated on the Taurus Mountain cliffs.
This area will be ideal for taking in some fresh air and admiring the scenery. We will stop again after getting on the bus and driving for a bit to enjoy the panoramic views of the renowned Green Canyon and Green Lake.
Because we have so many things to visit, both of these rest stops will be brief!
Urunlu Village (Ürünlü)
Next, we drive till we reach Urunlu Village after shooting pictures and movies of the scenery. This hamlet is well-known for its traditional, one-of-a-kind homes, and we will learn about their significance as well as life in this village.
If you wish, our guide will give you comprehensive information and answer your questions. We'll be drinking our coffee inside one of these amazing-looking buildings for 30 minutes.
Antalya's Altinbesik Cave National Park
The most thrilling and beautiful stop of the trip will undoubtedly come after Urunlu Village: Altinbesik Cave National Park. (Is almost 170 Km From Antalya City Center.)
The third-largest subterranean lake in Europe, Altinbesik Cave, invites us to be enchanted by its beauty, and we shall not refuse.
We will have a beautiful boat ride at Altinbesik Cave and be able to view, unusual stalactites and stalagmites by boarding a boat.
Altinbesik translates to "The Golden Cradle" in Turkish, and you'll see why. As a result, you should prepare your camera.
The Orman Village Lunch (Altinbesik Cave tour)
When we have satisfied our eyes, soul, and mind in the cave. In addition, we will go to our next destination, Ormana Village.
To the accompaniment of pristine nature. We shall enjoy a meal consisting of delectable Turkish cuisine delicacies. We'll get ready for the next stop on our Antalya Altinbesik Cave tour, with full tummies and vigour.
Village of Sarihacilar (Altinbesik Cave tour)
Sarihancilar Village has an important cultural and historical background due to its proximity to the ancient Silk Road.
We'll spend our time there seeing a major Ottoman mosque and learning about the village's history.
Enjoy the scenery and wildlife at our last stop on the Altinbesik Cave tour. Don't forget to take some photos.
Also, we will drop you off at your accommodation in Antalya in the afternoon on our comfy bus.
You are welcome to join HotelMaps happy customers as we tour Antalya and all Turkiye. Moreover, you can choose some other great tours in Antalya, Turkey. Also, you can contact us for more details about this tour.
NOTE: This Price is for Group Minimumof  5 Adults
You May Also Like