About Olympos Cable Car Tahtali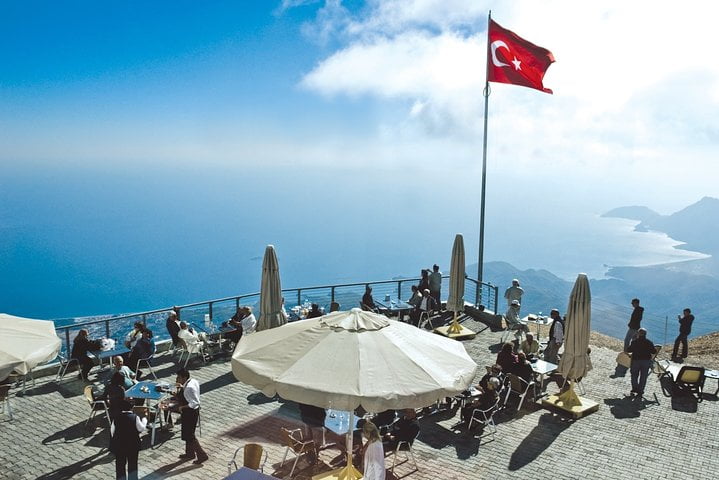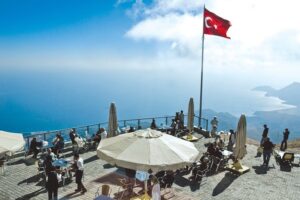 From the highest peak in the Taurus mountains, the Olympos Cable Car goes up to Tahtali.
Make your reservation now for the Antalya Olympos Teleferik Cable Car. A great chance to mix fun and excitement. Beautiful views and you can enjoy them both at the same time!
Mount Olympos
is reached
after a 10-minute trip with many beautiful views.
Highlights of the Antalya Olympos Cable Car Tour
For about 20 minutes, you will have one of the most amazing things to ever happen to you. The beautiful cliffs of Olympos will be right under your feet. You will be able to travel by flying.
If you're already excited, the next few paragraphs will tell you more about the Olympos Cable Car trip.
Take the Olympus Cable Car.
There are two red passenger cabins with huge windows that can hold up to 80 people each. We'll help you get to and from your hotel in Antalya. From the base station on the beach in Kemer to the mountain station on the top of Mount Olympos.
As soon as you leave, you can see the city of Kemer and the sea around it. As the cable car goes higher, more and more beautiful views come into view.
Some of these are the beach at Olympos and the ruins at Phaselis.
You might see the beautiful landscape and mountain ranges, and now and then, you might even see birds flying around
.
What's Included in The Olympos Cable Car Tour?
Hotel Transfers for Free (Both Ways).

The Cable Car tickets.

What does

not

come with it?

Spending on yourself: Drinks.
What do you need to take?
Spectacles.
Sunblock Towel Comfortable shoe Camera
Tour by cable car from Antalya to Olympos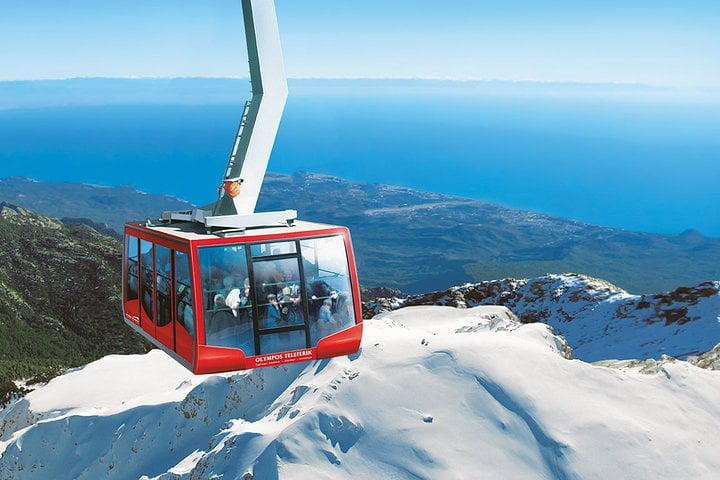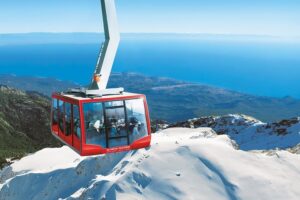 Before embarking on this thrilling Antalya Olympos Cable Car trip, you need mentally and physically prepare.
However, you may attempt to relax by using breathing exercises. If you've completed this step, you're ready to move on to the physical preparation phase.
So dress comfortably and wear comfortable shoes. Finally, don't forget to charge your camera or phone; otherwise, you'll be sorry!
We will take you up from your Antalya hotel in a contemporary, comfortable, and fully-equipped vehicle to begin our Antalya Olympos Cable Car trip.
We will transport you to the starting point of the event. You will board the cabinet of the cable car, which can transport up to 80 passengers.
Throughout the Cable Car
The "cable Car trip" will commence whenever everyone is ready. You will be going for 10 minutes till you reach the top of Olympos Mountain.
And you will be amazed at how much can be accomplished in such a short amount of time.
The Olympos Cable Car trip will offer you exciting moments surrounded by panoramic views of beaches, woods, cliffs, rocks, and valleys.
The cable car line is 4359 meters long, and every inch of it has the ability to transport you to bird's-eye view paradises!
Olympus's highest point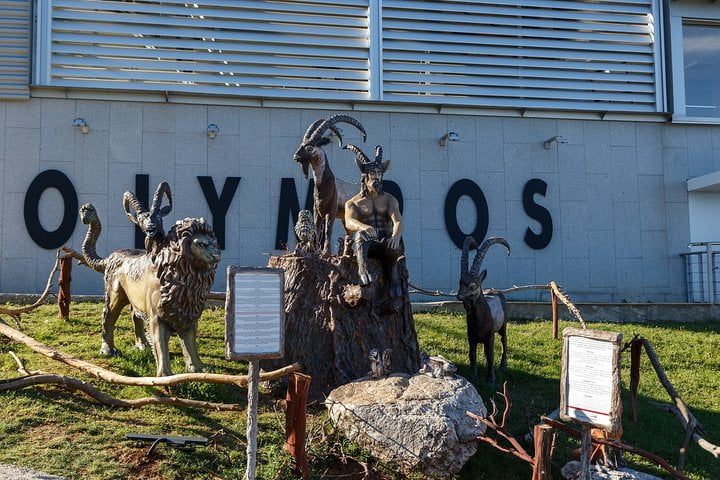 You will be able to relax and breathe fresh air in your lungs after reaching the summit of Olympos (2365 meters above sea level).
Then there are many things to do: you can enjoy the breathtaking landscape and take photographs of it. (alternatively, you can get help from a professional photographer for a fee). You can walk among the pine trees and connect with nature, or you can buy some souvenirs for yourself or those you care about.
Remember to keep the distance in mind at all times!
The Tour of the Cable Cars Comes to an End
Moreover, you will re-board the cable car cabinet at the end of our Antalya Olympos Cable Car trip. This implies you have 10 minutes to take great photos.
Allow Antalya's beauties to flood your screen, while also proving your courage in every jpg you get. When you arrive, a van will be waiting for you at the cable car station to take you to your hotel.
As a result, make certain that you have collided with enough of these scenery pictures throughout the trip.
If you want to enjoy a one-of-a-kind experience in Antalya, book this cable car trip online or call us without hesitation.
You can contact us for our other activities in Antalya & Turkey.
You may also like