Green Canyon Boat Trip Antalya
Green Canyon Boat Trip Antalya is ideal if you wish to avoid the crowds during your vacations and if you are a nature lover who wishes to explore the natural scenery. This excursion will make you relax as you will be sailing through the crystal clear waters of Green Lake. (Minimum 4 Adults)
Away from the crowds, the loudness, and the energy… The Antalya Green Canyon boat tour enables you to discover serenity.
Quiet your mind, and soothe your spirit by offering breathtaking views of Antalya's natural side and relevant information.
You may participate in the program and spend beautiful hours.
Being cleaned from bad vibes, fatigue, the vital energy of people, and city life.
Before registering, you'll want to understand more about the tour's specifics.
Therefore, keep reading for more details.
What is including the Green Canyon Boat Tour?
Guidance on Hotel Transfers is provided free of charge.
Lunch after a swim
What is not included?
Drinks Personal Expenditures
What should you bring?
Swimsuits

Spectacles

Sunscreen, a comfortable pair of shoes, and a camera
Antalya Boat Trip to the Green Canyon
We will pick you up from your hotel in our secure, contemporary, and fully-equipped car as the first stage of our Antalya Green Canyon boat excursion.
Then, after a pleasant journey of about 1,5 hours, we will arrive at our first destination: Oymapinar Dam Lake, a lake in Oymapinar, Turkey.
Oymapinar Dam Lake is a lake in Oymapinar, Antalya, Turkey.
Oymapinar Dam Lake, Turkey's fifth biggest dam lake, will welcome us to snap pictures with it.
The beautiful match of green and blue can be easily observed and appreciated since the side of it is covered by different trees. You'll undoubtedly be able to complete them all as well.
A cruise on the lake
After learning a little about the dam lake, we'll go across to Green Canyon Lake, where our lake trip will begin!
Prepare to enjoy an unforgettable adventure in the heart of nature.
The Green Canyon boat tour will allow you to feel alive while surrounded by scenery that resembles an oil painting.
Consider the following scenario if you believe we're exaggerating:
A clean lake is also a home for different kinds of fish, wildflowers, and trees along the lake's edge, as well as interesting rock formations.
As a result, we strongly advise you to prepare your camera.
Lunch Included 
When we arrive, we'll have lunch to fill our bellies with delectable delicacies from the world-famous Turkish cuisine. Aside from the flavour of these dishes, the restaurant on the lake will undoubtedly stimulate your hunger.
Swimming at Green Canyon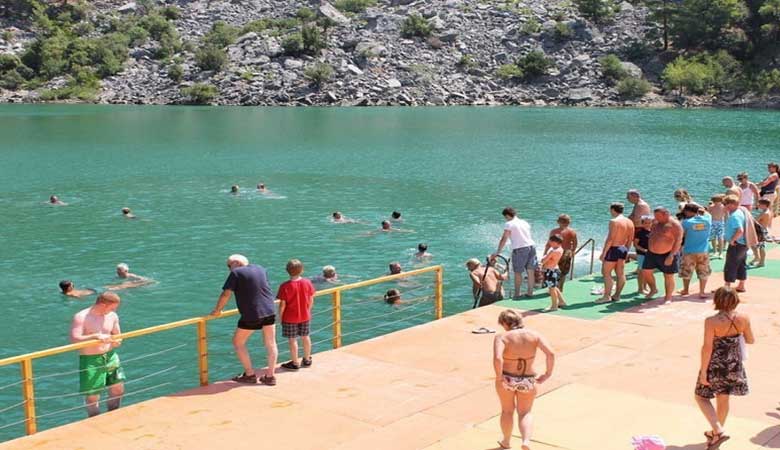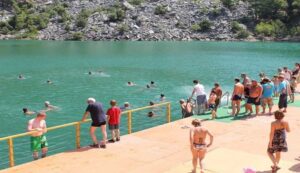 You may use your spare time after sunbathing, chilling, resting, and swimming in the lake.
Or having the necessary equipment to participate in other lake sports. Moreover, You may utilize the fishing and canoeing equipment provided by the restaurant to satisfy your adventurous spirit.
We will sail again after the free time to return to the exact location from where we left.
Where the cars that will transport you to your hotel will be waiting. As a result, you can hop in the car and go to your Antalya hotel without becoming exhausted.
You can contact us if you want to participate in other activities in Antalya.
You May Also Like.