Sueno Deluxe Belek Resort Antalya. Sueno Hotels have 3 hotels in Antalya, Turkey. These Luxury hotels are one of the top 10 hotels in Antalya, Turkey. HotelMaps offers you the best price for this fantastic hotel. Enjoy your vacation with HotelMaps and get the best tour prices. Moreover hotels. For more Info our customer service at 24/7
Overview Sueno Hotels Deluxe Belek, All-Inclusive 
Sueno Hotels Deluxe Belek, Is All-Inclusive Resort. Located near the renowned resort of Side. It provides an Opulent five-star hotel. With an outstanding array of amenities. Families and couples. Will enjoy an exciting coastal holiday in the sun.
What is the distance to the closest beach?
This hotel has a beachfront location
Getting to the Airport
The Antalya airport is 35 km away from this hotel.
Rooms Hotel
 Each large room has a balcony or patio, daily updated mini bar, central heating and cooling systems, LCD TV, electronic safe, telephone, hot drink set, pillow menu, hairdryer, bathrobes/slippers (additional for kids), and wireless internet connection. There are also Family Rooms, which are bigger rooms with good beds for all travellers.
Food and Beverage at Sueno Deluxe Belek All-inclusive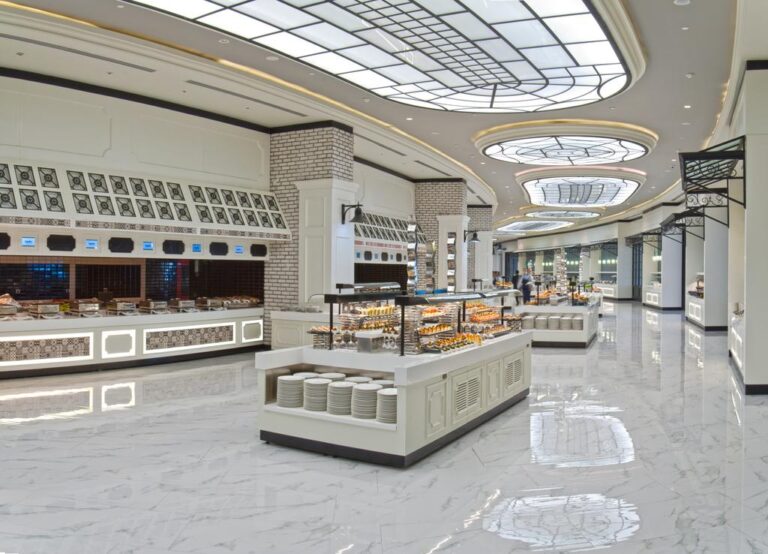 The main restaurant at Sueno Hotels Deluxe Belek is divided into five rooms. Customers may sample various cuisines from across the globe. And a children's restaurant. There is also a variety. Of delectable cuisines to test around the resort. Including Mexican, Italian, Turkish, Asian, and many more. There are 13 bars across the resort that are open 24 hours a day. And provide a wide variety of refreshing beverages and food. You may cool down with a refreshing drink from the beach or pool bar. (summer season only) before dancing the night away at the disco bar. Sueno hotels Deluxe Belek
Sueno Deluxe Belek Entertainment & Sports 
Water parks, an activity pool. A children's pool and a splash pool. The gorgeous poolside spreads around the hotel's corners. (swimming pools are open during the only summer season). 
There is also a fun aqua park with ten waterslides. And a tiny water park for the kids. Water polo, ping-pong, yoga, bicycle tours. Golf, football, tennis, volleyball, water sports, and a fitness centre are available. 
 Sueno Luxury Hotels in Antalya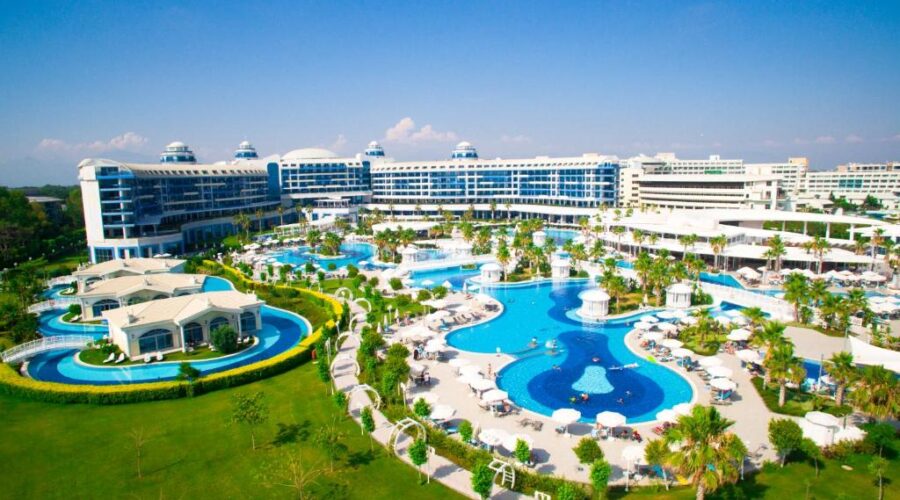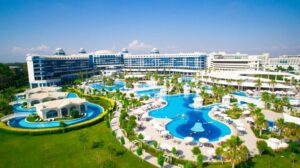 Moreover, The spa area has excellent amenities and they are revitalizing treatments. Including various saunas: steam rooms, a Turkish bath, Jacuzzi, and a thermal pool for those wishing to relax. 
Furthermore, kids club (ages 4-15, open June to September). Moreover, a fun-filled indoor amusement park with bumper cars. Bowling and video games are available for the smaller ones. 
Moreover, Sueno Deluxe Belek offers limitless entertainment. Including performances and concerts in the outdoor theatre. And the option to continue the party in the nightclub.
 You May Also Like